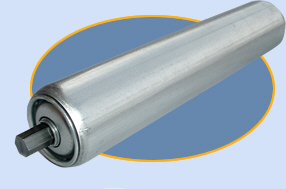 Due to differences in bearing hub projections, all rollers must be ordered with a between rail dimension or out to out length on bearings. Precision bearings available on 1.9" and 2.5" rollers.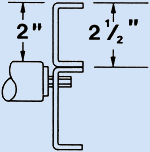 Channel Type Guardrail:
Bolt-On 2-1/2" x 1" x 1"
12 Ga. Steel or 1/8" Alum.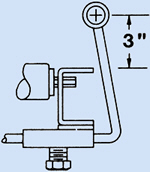 Adjustable Guardrail:
Lateral Adjustment Only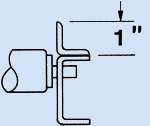 Angle Type Guardrail:
1" x 1" x 1/8" Steel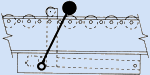 Hand Operated Roller Stop:
Hand operated push-up roller type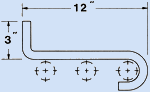 Package Stop:
12 Ga. removable hook-on type provides positive stops
Angle End Stop:
1-1/2" x 1-1/2" x 10 Ga. Steel angle usually bolted to end of conveyor frame.